Και οι spirit cabinet επίσης δυστυχώς
Kριμα πολυ καλοι κι αυτοι! Επιδημια επεσε στην Ολλανδια φαινεται…
Χωρίς πολλά πολλά, φέρνουν το χειμώνα 3 μήνες νωρίτερα


︎ Evig Stillhet | Nidafjällen | Narbentage Produktionen (bandcamp.com)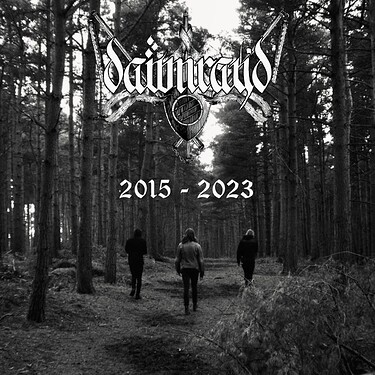 2015-2023
Dawn Ray'd is finished. This band has not stopped for 8 years, we were touring before we even had any music recorded, we have toured further afield than we ever imagined; we have spoken about ideas of anarchism and liberation at every show we have ever played, given out thousands of copies of Beyond Chaos in merch orders and at shows, we have tried our best to attack fascism in this scene head on at every opportunity we have had, we have tried to use every platform, every moment possible to spread these ideas.
We are at a point where Dawn Ray'd is no longer the right vessel for us to express ourselves creatively or politically and we have said what we needed to say in places that hopefully needed to hear it.
All shows from today will be cancelled, and we sincerely apologise for that.
Thank you to anyone who cared about this and every wonderful person we have met, we have loved doing it.
All money and future merch orders will be donated to Sea Watch, and all cash will be given to Liverpool Migrant Solidarity Network.
See you in the streets!
Fabian, Matthew, Simon.
Δεν έχω λόγια.
Μια πολύ παράξενη και απότομη απόφαση.
Γεια σου μπαντάρα, θα θυμάμαι που σε ειδα live στο Damnation.
Κι εγώ πριν λίγο αφού είχε ήδη παίξει 2 φορές σερί, τι ωραία πράγματα
edit, στο bandcamp λέει "estimated to arrive no later than October 9, 2023"
ενώ στο μέιλ επιβεβαίωσης λέει 6 Νοεμβρίου

Το ίδιο και μένα. Φαντάζομαι μεχρι τέλη του μήνα θα τα έχουμε

︎ Innerst I Mørket | Manii | TERRATUR POSSESSIONS (bandcamp.com)
Βγήκε επιτέλους
Το έστειλαν