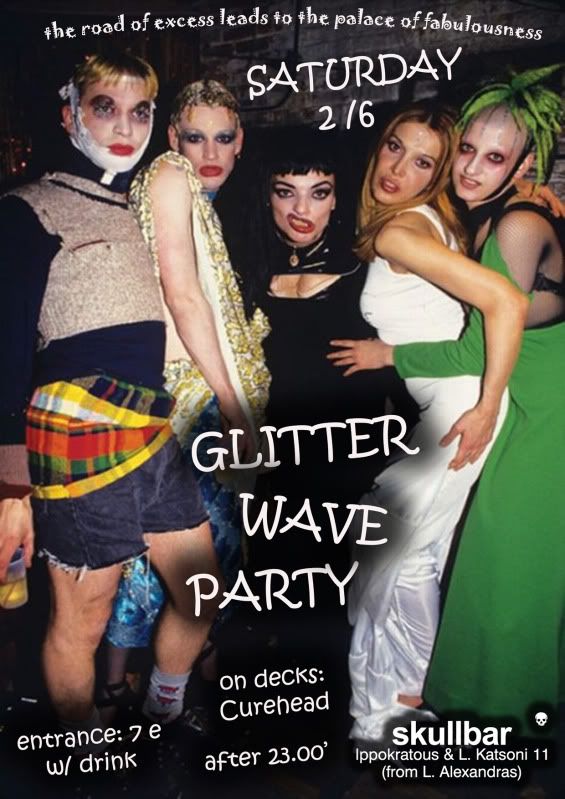 The economy is collapsing. Political turmoil in Europe - has anyone seen my eyeliner?
The experts describe the situation with bleak colors - I find that black is always appropriate. Jeans, tights, gloves, wedding gowns, makeup.
People get sold out everyday - Michael got set up in prison again. Someone needs to apply justice - but before that, let's apply our lipstick.
Because the best way to endure the shitstorm is by wearing your shining, glittering, armor of fabulousness and indulge in a night of party monsterin' in a sonic wave of music, lights and flowing emotions. It works. We have published some scientific papers.
This Saturday 2 June at Skull Bar, Ippokratous & Katsoni 11.
After 23.00, the road of excess leads to the palace of fabulousness.
Entrance: 7 euros (drink included).
Tune in, drink on, dance out in the glitter rain.