The long wait is over.
After incessant demand, we are pleased to announce that both the "Face of the Conqueror" and "Necrolatry" releases, are finally offered in a special Limited Edition Digipack as a collector's item and for the many of you who did not have the chance to possess these highly sought-after titles in the past.
In addition, we are making a small number of Necrolatry t-shirts available for the first time since the turn of the millennium, featuring the original dark art that the legendary Chris Moyen offered to Zemial in 1993 and the classic logo designed by none other than Equitant Infernain of Absu.
For information and for reserving your copies write to: zemial ( AT ) turelur.de
[CENTER]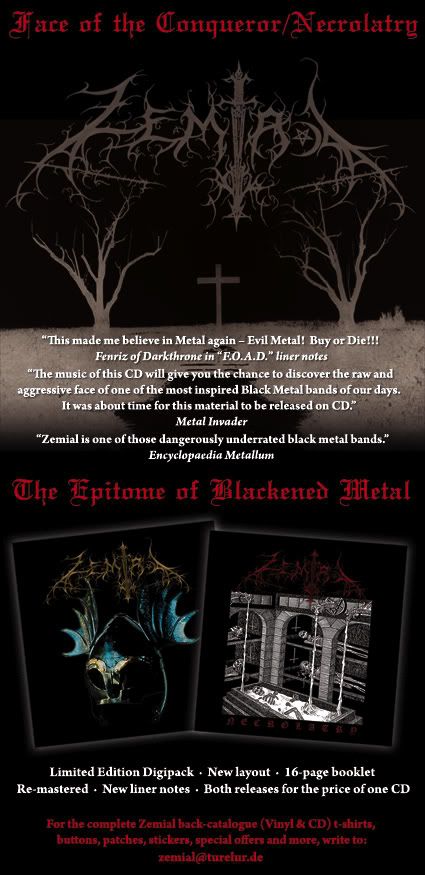 [/CENTER]